Residence Serenissima
The project is due to the manager's desire to achieve a typical comfort like a single-family villa in a few apartments located in the historical center of Arad, in a quiet residential area.
The building is located about ten meters from the main road (in a very small traffic), with a dedicated exit only for who lives in to the city, so it is perfectly isolated from the noises of urban traffic.
The different style from the classical staticity of the building styles which the building offered by our competitors due to the elegance given by the Mediterranean lines made by the collaboration of our company with an architect selected by us.
The materials used to make the "Residence Serenissima" is chosen by our engineers, according to the strict parameters of quality, safety and ecology, without obviously neglecting on the aesthetic and practical aspect.
On specifically way, the entire walls are fitted with two-chamber windows (3 panels), floor heating and summer air conditioning, with a home automation system that ensures maximum comfort in the home.
The entire building benefits from a 15 cm thermal insulation that ensures maximum comfort into the home.
The central heating and other panels are made in automation way into the house and other utilities are located in a technical room hidden from the "view".
Always on request, we can customize interior finishes, as our customers can directly select from the catalogs of our suppliers the materials most suited to their tastes and needs.
In the particular attention is paid to the furniture, and being able to satisfy the every taste and practical demand, as VIPHOUSES INVESTMENTS counts among the closest collaborators many Italian handicraft companies. Therefore, we are able to make furniture of any style and size.
The electrodomestics we install are exclusively of well-known and renowned brands at European level with a warranty of 24-month warranty. At your request, you can find and buy any device.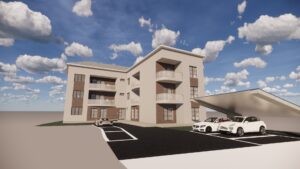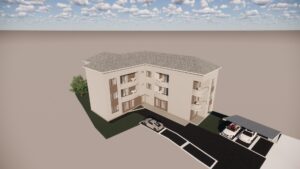 The residence is located in Arad, Via Mucius Scaevola, no. 46 and consists of 6 apartments, PT + 2, with are between 87 and 92 square meters useful.
Construction details are available on tel. +40 754 41 34 70.
3 bedroom apartment, 93 sqm. useful, land
3 bedroom apartment, 87 sqm. useful, land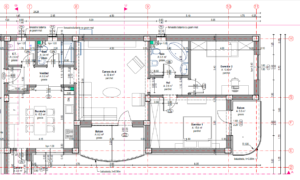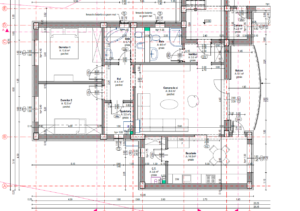 3 bedroom apartment, 93 sqm. useful, on the floors
3 bedroom apartment, 87 sqm. useful, on the floors
For every information info@viphousesinvestments.com or via the section Contact